"It's the love of right (that) lures men to wrong."
                                                                                      ― Kim Stanley Robinson, Red Mars
Should I be ethical or moral? That is not a question that you may have considered often in your life. You may ask, "Isn't being ethical means being moral too?" Well, read on. I am going to narrate five incidents, the likes of which we face very often. Each incident raises a question. All these five questions were posed to me by my young friends. They thought that I would know better, because of my advanced age and years of experience. But my advice landed some of them in enormous vexation. So, I am turning to you better answers.
Miss or tell?
A. Ashish, a young resident in Chandigarh was called to the emergency department to attend to a young adolescent girl with acute liver failure. Her poor father had carried the girl in his lap for over 100 km on a bus. He had borrowed money from the village Sarpanch to travel. It was his a last ditch effort to save his daughter's life. Ashish soon realised that the girl carried a very poor prognosis (80% chance of dying within a week). She could survive only with liver transplantation. It was obvious that this poor man did not have the money to afford that treatment.
Ashish hesitated as he was unable to decide. One option was that he should tell her father that a treatment was available, but was beyond his financial reach! The other option was that he should keep quiet and not talk about liver transplantation with him (and feel the guilt of not being truthful with his patient's family). Does morality lie in hurting a person by harsh truth or in keeping quiet?1
He finally decided to do what his ethics dictated. He told the father about the available treatment. Her father looked at him for a few minutes and said, "I thought I did more than I could for my daughter before I came here. I would have accepted her death as God's will. But now, thanks to you, I have to live my life with the guilt of having failed to save my dying daughter.
Later the resident wrote, "This father had come to my hospital with the burden of a sick child, and only little hope. When he returned home he had to find a way to live with a profound sense of loss and guilt."2
Adding life or years?
B. A 62 years old father of a corporate CEO (Ms Bhavna) developed jaundice due pancreatic cancer in Delhi. Despite yellow colouring of the eyes and some loss of appetite, he was relatively asymptomatic. He had no pain or itching. Dr. Bhoomi, the oncologist, investigated him and found that it was stage IV cancer with metastasis in the liver. She discussed various options with the family and suggested palliative biliary stenting followed by chemotherapy, which could increase median survival from 6.8 months to 11.1 months.3 Bhavna had said, "Please do whatever is best for my father!"
As a complication of the stenting procedure he developed pancreatitis, which took four weeks to settle. Once jaundice came down and he recovered a bit, chemotherapy sessions were started. This led to more adverse effects. He lived for almost two years in total after diagnosis. Dr. Bhoomi was very happy with the outcome.
However, Ms Bhavna (patient's daughter) felt otherwise. She knew her father was asymptomatic when he came for treatment initially. All his symptoms were related to side effects of the treatment. In the two years that he lived, he had seventeen hospitalisations with symptoms related to various procedures, and chemotherapy. The cost of around 34 lakhs for total treatment did not mean much to her, but seeing her father suffer for 2 years disturbed her no end. She now wished that some doctor could have advised her to let him fade away without treatment. She accusingly said, "No doctor warned me about the magnitude of suffering the treatment would cause. Maybe he would have lived less than a year without treatment but chances were that he would have been more comfortable and at peace with his family at home." Dr. Bhoomi was feeling let down asked me what should she do in the next such case?
Toe or go!
C. Chandravardhan, chief medical officer (CMO) of a district HQ in U.P. was struggling to cope with the spurt of cases involving a mosquito borne viral encephalitis infection (JEV) a few years back. One day, the chief executive officer (CEO) of the area called him to his office. The CEO told him that the spurt in JEV cases was causing panic among public and tarnishing the image of the district. He should report lesser numbers – lesser than the average of surrounding districts. Chandravardhan was an honest doctor and expressed inability to falsify records. The CEO had even suggested that the CMO may lose his job unless the latter showed declining JEV numbers. On my advice, he continued to be truthful and reported the numbers as they actually were.
Two day later, after some angry words, CMO was suspended for inefficiency in carrying out Government health programs. And his deputy was promoted as CMO. The deputy decided to toe the official line and reduced the numbers being reported from the district immediately, justifying the action of the CEO! My friend is cursing me for the advice given.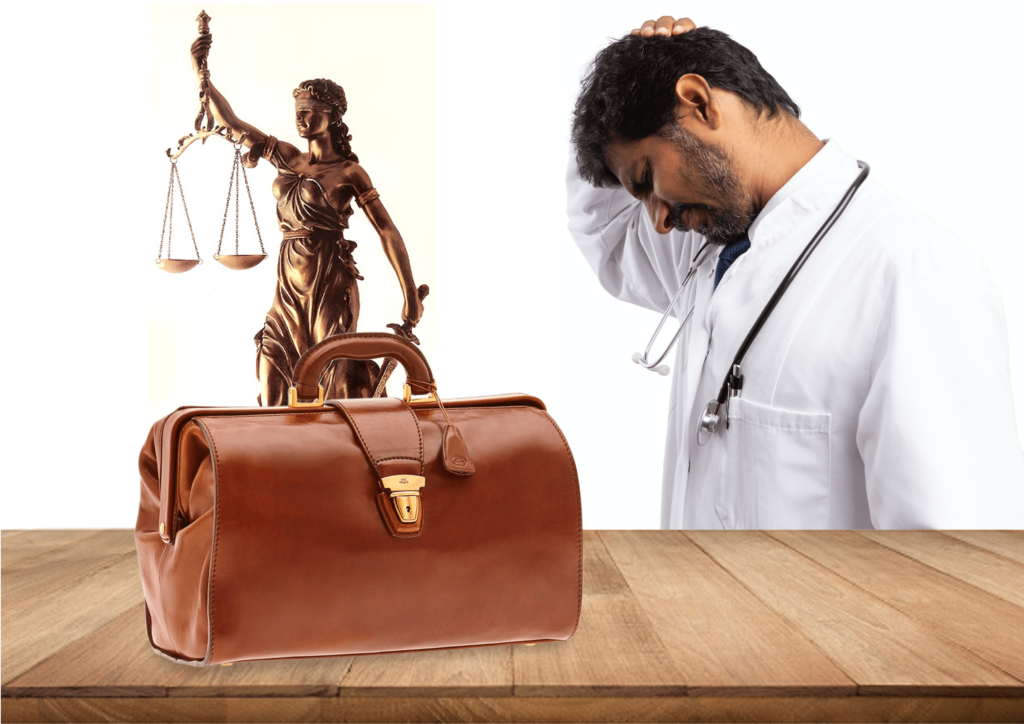 Say or pay!
D. Dharmistha, a 39 years old lady in Andhra Pradesh, a mother of 3 children, was brought to casualty with severe cholangitis and septic shock. Her children (14 and 12 years old girls and a 11 years old boy) brought her to hospital in a cycle rickshaw. Father of the children, a labourer had gone to Mumbai to work. The nearby Government hospital was closed due to a large number of COVID-19 cases.
Patient was provided IV fluids and antibiotics. Her condition indicated that she was unlikely to survive without an endoscopic procedure – stone extraction/stenting. Her children did not have the money to pay for it. The procedure was also not covered in Government schemes announced for persons below the poverty line. Dr. Deepak, who saw the case, initially talked to the Director of Medical Service (DMS) for permission to do the procedure as an emergency and waive off the cost. The DMS refused and said, "Only i.v. fluids and one shot of antibiotics in emergency. If you do anything more, you will be billed for the same." Dr Deepak asked my opinion,"What should I do?" If he performs the procedure to save a life, the consumables will be debited from his pay. If he does do it once, what is the guarantee, that every other day, a case like this will not turn up?
Fudge or budge!
E. Dr. Eeshwer was a retired professor of pathology. He had taken up a job in a private hospital in his home district in Gujarat, because his family was in dire need for money. He was also in-charge of a molecular biology lab that was doing COVID-19 RT-PCR tests. His work load recently had increased, but he did his best to cope with it.
One day, a high Government official visited this private hospital including its laboratory. The visiting dignitary was happy to see the lab and commended his work too. But after the visiting official went back, the CEO of the hospital called Dr. Eeshwer to his office and said,"The visiting dignitary has told me that nearly all our tests are being reported positive for COVID-19. He has directed that the positivity rate should be brought down to around 50%, otherwise there will be a panic in the city."
Dr Eeshwer was aghast. He had done his job truthfully and did not know what to do now. There was a hint that he might lose his job if he failed to do as directed? If he lost his job, how would he fulfill his family's requirement? Could he change the threshold for positivity without thinking about its implications?
Poor man's medicine is poor medicine!
Cases A and D are clearly linked to poverty which apparently is the biggest cause of adverse outcomes in any disease. Socioeconomic status is the most powerful predictor of disease, disorder, injury and mortality we have.4 We know that, ultimately, impoverished children with a chronic disease or cancer diagnosis face higher rates of morbidity and mortality than others.5,6,7
Our healthcare system fails to provide full protection against such improvishment. Not only that, the rising out-of-pocket expenditure (met with by individual citizens) needed for medical care pushes more than 55 million Indians below the poverty line every year.8 Our constitution provides for 'right to health' indirectly though article-21, 9 but that is on paper only. Ayshman Bharat scheme is an attempt in the right direction but there are too many loop-holes remaining to be plugged.
Government hospitals can provide free care, but they are overburdened and have inadequate facilities. One reason is the low level of spending by the government on running the health infrastructure—only 1% of the GDP, which is among the lowest in the world.10 Consequently, the out-of-pocket expenditure as a proportion of the total health expenditure is as high as 65%.11
Finally it is the doctor who becomes the last man standing in front of the patient/family telling them something that no one wants to hear. Ethically he is bound to say, "Yes, a treatment is available and the hospital has the capability to save your life!" But can he convert his words into action? In a private hospital, he will be chucked out in no time if he provides free treatment. It is his moral duty to his employer to tell the patient that 'treatment comes at a cost. Come to me if you have the money.' A daily dilemma that leads to physician burnouts12,13and stress that may even give him his premature heart attack! Some people have described this phenomenon as 'moral injury.'14
Balance autonomy and beneficience
Case B is a problem of counselling. When pretreatment counselling sessions are done, patients are generally optimistic. A person with money and power comes to the doctor to purchase health. Sometimes he is ignorant about the real situation and remains in denial for a long time. Doctor's ability to accurately predict outcomes is limited.15
So he gives them statistics derived from the population studies. Even if the physician describes the possible adverse effects of treatment, the patient and family do not fully comprehend the possible suffering as they have never suffered before. Many patients will leave the decision to the physician as Ms. Bhavna did. The latter situation is tougher on the physician. The family will always blame the physician later if anything untoward happens. Distraught call from Dr Bhoomi is an example. Even though ethically the physician is right, he/she still has to take the moral responsibility of the patient's suffering. Once all the options have been placed on the table, it may be better to allow the patients to choose the course of action and exercise their right of autonomy.16
On the other hand, too much reliance on autonomy and giving it preference over beneficence, as is encouraged in certain private institutions is another cause of 'moral distress' among doctors.17,18
Boss is always right!
Cases C and E are similar, though the levels of action are different. One is in the public sector and the second in private sector. JEV and Covid-19 are public health emergencies that reflect on the executive's administrative efficiency. But in every organisation, executives have immense power over doctors that treat the patients. Very often a doctor finds himself at the receiving end of the executive's misplaced(?) perceptions or intentions. Examples here are the executive's desire to under report the disease incidence. His overt explanation is that higher incidence may lead to a loss of morale in the lay public. Covertly, he may be trying to save his own skin. An executive in power will often act on his perceptions and apprehensions.Let us not discuss whether his decision is right or wrong. We do not know how much of it is due to his genuine concern for the public and how much due to a desire to project that he is effectively handling the situation. JEV and Covid-19 are just examples. Enormous amount of pressures are also brought upon doctors working with non-governmental organisations, who are reporting ground level health indices from rural areas.
When such an executive causally asks the doctor to fudge the records, he clearly does not wish to understand its real implications. It also signifies that he is not willing to place his own conduct under scrutiny by his superiors. So he asks his lower 'insignificant' officers (or those who are under his/her power) to do the dirty work. What do you do if you have an immoral boss? Here it is the doctor who has been left to struggle with his ethical duties of being truthful about his medical findings. The physician has to weight his ethical duty to profession against his moral duty to his employer (What if executive's perception is right?). And mostly the doctor would pay for his stubbornness by losing the job and his reputation. Often a redressal in court is also not possible as such orders are always given verbally. And the person waiting in fringes to replace the doctor, is unlikely to stand for him. If such orders are asked in writing, it is considered impertinence and insubordination. The outcome would be the same.
I had raised an issue of "Watchdog with a Bone" in my blog in early June this year.19 I wonder if there was a mechanism similar to this one playing behind those issues at a higher level?
Drop dead righteousness
It is easy to say, "Clinicians have strong fiduciary duties to patients, meaning that they have the duty to place the interest of the patient above almost all other competing concerns."20 Medical ethics has always asked doctors to put their patients first, even at some risk to themselves. Physicians are often asked to care for patients with infectious diseases, even at risk of their own health. It was done in some quarters during COVID-19 pandemic when PPE was in short supply (read not available). To uphold their ethical obligations, doctors have been advised even to disobey or break the law in certain circumstances.21 To stand by this ethical norm, is it imperative for a physician to destroy one's own life and career? Or for that matter patient's or family's sense of satisfaction (as in Ashish's case)?
A Swedish study accepted that such moral distress is common place in medical and nursing practice and suggested that organisations should strive to reduce it.22Another study also gives numerous examples of similar conflicts in setting of corporate influence on public health.23 What does a physician do when faced with such conflicts in his/her daily life?
I have changed the names of the person's involved and in many cases their location. You will notice that the names start with A, B, C, D, and E. The incidents are real though. And they raise some questions that deserve serious considerations.
What would you have done in these situations? I look forward to your views.
↑

1
Pietikäinen, P. (2004). Truth hurts: the sociobiology debate, moral reading and the idea of "dangerous knowledge." Social Epistemology, 18(2-3), 165–179. doi:10.1080/0269172042000249273

↑

2
Rathi S. Rules and rues. Lancet. 2016;388(10040):122-123. doi:10.1016/s0140-6736(16)31028-5

↑

3
Conroy T, Desseigne F, Ychou M, et al. FOLFIRINOX versus gemcitabine for metastatic PC. N Engl J Med 2011;364:1817–25.

↑

4
Mukherjee K.Poverty as a cause and consequence of Ill health. International Journal of Epidemiologic Research, 2015; 2(4): 209-220.

↑

5

https://www.ucsf.edu/news/2016/01/401251/poor-health-when-poverty-becomes-disease

↑

6

https://blogs.worldbank.org/opendata/disease-preventable-cause-poverty

↑

7
"The Relationship Between Poverty & Infectious Disease." Study.com, 25 January 2017, study.com/academy/lesson/the-relationship-between-poverty-infectious-disease.html

↑

8

https://thelogicalindian.com/story-feed/awareness/medical-debt-pushed-million-indians-poverty/?infinitescroll=1

↑

9
Anand, AC. Indian healthcare at crossroads: Quo Vadis? Natl Med J India 2019; 32(3): 175-180.

↑

10
The World Bank. Domestic general government health expenditure (% of GDP). Available at

https://data.worldbank.org/indicator/SH.XPD.GHED.GD.ZS

↑

11
The World Bank. Out-of-pocket expenditure (% of current health expenditure). Available at

https://data.worldbank.org/indicator/SH.XPD.OOPC.CH.ZS

↑

12
Panagioti M, Geraghty K, Johnson J, et al. Association between Physician Burnout and Patient Safety, Professionalism, and Patient Satisfaction: A Systematic Review and Meta-analysis. JAMA Intern Med 2018;178(10):1317–1330. doi:

https://doi.org/10.1001/jamainternmed.2018.3713

↑

13
Shanafelt TD, West CP, Sinsky C, et al. Changes in Burnout and Satisfaction With Work-Life Integration in Physicians and the General US Working Population Between 2011 and 2017. Mayo Clin Proc 2019;1–14. doi:

https://doi.org/10.1016/j.mayocp.2018.10.023

↑

14
Talbot S, Dean W. Physicians aren't 'burning out.' They're suffering from moral injury. STAT.

https://www.statnews.com/2018/07/26/physiciansnot-burning-out-they-are-suffering-moral-injury/.

↑

15
"

https://roastedamygdala.com/2020/08/que-sera-sera/"

↑

16
Dzeng E, Wachter RM. Ethics in Conflict: Moral Distress as a Root Cause of Burnout. J Gen Intern Med. 2020;35(2):409-411. doi:10.1007/s11606-019-05505-6

↑

17
Dzeng E, Colaianni A, Roland M, et al. Influence of Institutional Culture and Policies on Do-Not-Resuscitate Decision Making at the End of Life. JAMA Intern Med 2015;175(5):812–819. doi:

https://doi.org/10.1001/jamainternmed.2015.0295

↑

18
RI Hilliard, C Harrison, S Madden. Ethical conflicts and moral distress experienced by paediatric residents during their training. Paediatr Child Health 2007;12(1):29-35.

↑

19

https://roastedamygdala.com/2020/06/watchdog-with-a-bone/

↑

20
Presidential Commission for the Study of Ethical Issues, "Anticipate and Communicate," testimony of Alex London, p. 60, December 2013, at

http://bioethics.gov/node/3169.

↑

21
Davis DS, Kodish E. Laws that conflict with the ethics of medicine: What Should Doctors Do?. Hastings Cent Rep. 2014;44(6):11-14. doi:10.1002/hast.382

↑

22
Kälvemark S, Höglund AT, Hansson MG, Westerholm P, Arnetz B. Living with conflicts-ethical dilemmas and moral distress in the health care system. Soc Sci Med. 2004;58(6):1075-1084. doi:10.1016/s0277-9536(03)00279-x

↑

23
Baur X, Budnik LT, Ruff K, Egilman DS, Lemen RA, Soskolne CL. Ethics, morality, and conflicting interests: how questionable professional integrity in some scientists supports global corporate influence in public health. Int J Occup Environ Health. 2015;21(2):172-175. doi:10.1179/2049396714Y.0000000103