........Where is the wisdom we have lost in knowledge? Where is the knowledge we have lost in information?......  
From T. S. Eliot's Choruses from the Rock
COVID-19 Infodemic
The camel is the the evidence based practice of medicine. And the last straw1 that broke its back – was it COVID-19 pandemic or COVID-19 infodemic?
For those who are not familiar with the second term, infodemic is an overabundance of information and the rapid spread of misleading or fabricated news, images, and videos. Like the virus, it is highly contagious and grows exponentially.2 It also complicates COVID-19 pandemic response efforts.
Just look at this benign conversation. RL is a retired CEO of a company, a senior citizen and my close relative.He gave me a call some time back.
'I have fever'
RL: "AC, I have developed a fever. What should I do?"
I: "First thing is don't panic! Have you been exposed to any COVID positive person?"
RL: "There are several people who are COVID positive in our building, including on our floor."
I: "Do you have any other symptoms?"
RL: "Yes, I have a runny nose and sore throat."
I: "Would you like to get tested for SARS-CoV-2?"
RL: "No, I do not want to go out. I will get an infection if I do not have it. It is so crowded everywhere"
I: "Okay, what are you taking for it?"
RL: "The routine! Paracetamol, azithromycin, ivermectin, hydroxychloroquine, faviflu, zinc, vitamin C, D and B complex, steam inhalation, an ayurvedic kadha, and a few homoeopathic medicines given by my neighbour."
Is it enough?
I: "Would you like to consult a doctor?"
RL: "Our local doctor gives a xeroxed prescription to everyone with fever. My friend sent me a copy on Whatsapp.
I: "You have had a fever for how many days?"
RL: "I got it yesterday. It was 99.8. But it is normal today. My pulse oximeter reading is 96%. I have purchased an oxygen concentrator and I am intermittently taking oxygen." His voice was emotionless.
I: "You can stop paracetamol and see if fever recurs."
RL: "No, general advice in our community is that 650 mg should be taken every 6 hours."
I: "But we do not even know if you have COVID-19?"
RL ignored my remark: "I rang up basically to ask if I should start steroids and remdesivir or tocilizumab."
I realised that he was anxious. "I think you should not. But keep monitoring your SPO2 with a pulse oximeter and if you develop any new symptoms, please let me know."
RL: "What if I suddenly deteriorate? I have heard many patients had a sudden death."
I: "Okay, I will send you some information issued by AIIMS New Delhi yesterday. One needs to classify the disease into mild, moderate and severe. The treatment plan changes according to severity." I sent him some nice charts prepared by AIIMS on e-mail.
RL was not impressed: "Oh, I get hundreds of WhatsApp forwards like this. I don't even read them anymore."
On a neighbour's advice, he did get the COVID test done. The laboratory technician made a home visit to collect the sample, which later reported positive. This started a new panic.
What if I deteriorate?
RL: "What should I do now?"
I: "There is nothing to worry about. You are asymptomatic now. But if you are very anxious, you can get a few tests done to assess severity of your body's reaction. I have sent you the list of tests to be done."
He totally ignored the list of tests I had forwarded. He did get a few tests done that the lab technician told him were popular these days. The results were promptly forwarded to me.
RL: "My LDH is marginally raised, my CRP is markedly increased, Ferritin is also raised. What should I do now?"
I protested, "Looks like a mild infection to me, but these tests do not give full information to classify the disease."
RL: "But this is what is being done these days! There were one or two more expensive tests too, but the person who came from the lab to collect my blood said this much should be enough!"
Source of Knowledge
I: "Well, as long as you have no symptoms, and tests are within normal limits, we are safe."
RL: "My CRP is raised. Can I deteriorate suddenly? Another doctor friend of mine said that I can."
I: "How many people are you consulting?"
RL: "Five doctors, including you."
I: "What do you do if you get differing advice?"
RL: "I also get hundreds of whats-app forwards. I do have a tough task making a decision."
I: "I think even 7-10 days after the fever has come down, one should keep monitoring oxygen saturation."
RL: "My friends on social media are saying raised CRP indicates risk of complications. I also take oxygen sometimes. Isn't that an indication for giving steroids and remdesivir?"
Dog and the train
His remark reminded me of a recent Whatsapp forward, that I had read. It was a story about a dog and the train. A dog lived at a railway station and he didn't like the trains pulling over because it blocked his view.
As soon as the train would come to a halt, he would start barking. Lo and behold, the train would start moving again within minutes. He presented his data in a dog conference and all the attendees endorsed his conclusions that barking moves the train.
However, an old wise dog raised a suggestion, "For once, just stand there and don't bark. See what happens?" Our dog tried that and the train moved even without the barking!
But I refrained from telling him this story. Instead I said, "Can't you show yourself to any doctor nearby? It will be good to stay in touch with a local practitioner."
RL: "I don't want to go and wait in the clinic. I may get more infections! In any case what else can he advise?"
I: "He can answer your question about what can be done if there is a sudden deterioration."
RL: "Why can't you?"
I: "Sir, I am 2500 km away from you. I do not know what local arrangements are available. Moreover, I am not an expert in COVID treatment. I will ask our expert on infectious diseases if he can advise me on this issue."
RL: "You do that"
Educated members of lay public
This is just one of the conversations the likes of which every doctor in India is experiencing everywhere. COVID-19 is the subject of nearly half the messages floating on social media, some from authentic sources, while others are from idle gossipers and interested parties with commercial intent. There is no way an average lay person can differentiate one from another. Science cannot be recognised in what is being practiced because of disinformation.
It is understandable, how the lay public is misled by the disinformation on the internet. But what is the medical profession doing?
National guidelines have not exactly been evidence based.3 "The COVID-19 pandemic has arguably been one of the greatest challenges to evidence-based medicine since the term was coined in the last century."4 In a time when all information is available at the tip of your fingers, what are we, the medical profession, doing?
The medical response
We are now seeing the second wave of the pandemic. But the last one year's experience has exposed the vulnerability and fallibility of the medical profession. Those who pride in taking decisions only based on sound research based evidence have been shown to be hypocrites that they are. And it has cost lives, a lot of lives.
The available data shows that more than 2,900 clinical trials related to COVID-19 have been registered, but the majority are too small or poorly designed to be of much use. In one database, nearly 40% trials recruited less than 100 patients, which is too small to draw any meaningful inference.5 There's been "research waste at an unprecedented scale."
The crime of Procrustes
Floundering in the dark, clinicians were suddenly abandoning evidence and reaching for drugs just because they sounded biologically plausible or even just available. "The crime of Procrustes"6 which every physician is warned against, was in ample evidence. Research papers were 'manufactured' to justify the guidelines issued without evidence. Some were manufactured just to get a publication in reputable journals. Hydroxychloroquine story is the best example of this type of behaviour.7,8,9
Evidence based medicine
(EBM)
EBM was the resolve to learn from our mistakes. We now chose to abandon the gains of Iain Chalmers10. Chalmers was taught that the children with measles should not be given antibiotics unless they developed clear evidence of secondary bacterial infection.While working in a Palestinian refugee camp in the Gaza Strip, he faithfully followed this advice. Later, six controlled clinical trials showed that the antibiotics given early to children with measles were effective at preventing serious bacterial infections. Death of children under his care led him to embark on a mission to establish the role of randomised controlled trials11 and later help establish Cochrane collaboration.
Archie Chochrane
Archie Chochrane also had a story. He was a doctor, taken prisoner of war (POW) in Germany and was asked to look after his fellow prisoners.12 He noted that dying POWs had developed ankle edema. He conducted a first ever randomised controlled trial with a supplement of yeast to one ward and vitamin C tablets to the other. Eight out of 10 men in the yeast room recovered, while none in the Vitamin C room, indicating vitamin B1 deficiency as the cause of death.
These stellar discoveries had led to development of the concept of 'Evidence based Medicine' which was defined as "conscientious, explicit, and judicious use of current best evidence in making decisions about the care of individual patients."13
All the gains of these physicians were set aside in a single sweep by ideologically driven politicians and self centered physicians/researchers during this pandemic. Pandemics need epidemiologists to plan and control. India has supplied several famous epidemiologists to other countries, we could not find a single recognisable face in our own think-tank. Even National Virology Institute was sidelined. Indian briefings were done by cardiologists and neonatologists because they were in an influential position and would toe the line. One wonders at times if their utterances were anything but disinformation. Social media is a big force and it is difficult to beat back disinformation on Twitter, Facebook or Whatsapp.14
Wasted research
Everyone knows that colossal amounts of medical research is wasted because of poorly designed trials and a failure to assess what research has been done before.15 One wistfully wishes that our apex research agency, instead of toeing the Government line on formulating guidelines, could have gathered the hospitals to join up in a handful of mega-trials for conducting real research. Example of such approach are seen in SOLIDARITY16 (Approximately 12,000 participants with COVID-19 in more than 30 countries) and RECOVERY trial, with a very simple design — a short consent procedure and one outcome measure: death within 28 days of being randomly assigned to a treatment or control group (nearly 40,000 people at 180 sites) which have led to change in standard practice overnight.34
Hype based medicine
The sheet anchors of evidence are systematic reviews and meta-analysis, in which researchers follow standard methods to analyse all relevant, rigorous evidence to answer a question. Policies are made on the basis of such analysis on well conducted trials. But physicians were now happy and confident to prescribe untested medicines such as hydroxychloroquine, ivermectin and azithromycin, without any robust evidence. This has been called "hype-based medicine" and may have the approval of heads of states.17
It appears that second wave has caught us by surprise in India. Even if non-medical administrators would not agree to accept the imminent second wave, the medical satraps could have planned large-scale national and international clinical-trials protocols and processed it beyond all regulatory clearances so they could be fired up as soon as the second wave struck.
Living Systematic Reviews
People elsewhere have created databases of important systematic reviews. Ironically, for COVID-19, there are 30 systematic reviews for convalescent plasma, based on only 11 clinical trials. There are more than 100 on hydroxychloroquine, all out of date. It has been called a fundamental signal-to-noise problem. How can a simple physician interpret?18
Cochrane has developed 'living systematic reviews.' An international team of over 50 experts now combs the literature daily for clinical trials that could change practice and distils findings into a living guideline that doctors can quickly refer to at a patient's bedside. A COVID-19 Evidence Network to support Decision-making (COVID-END), has also been developed by organizations including Cochrane and the WHO last year, to better coordinate COVID-19 evidence syntheses and direct people to the best available evidence. Evidence is wanting though.
COVID-19 Infodemic
Experts believe that parallel to virus spread is the explosion of misinformation and disinformation.19 We need to counteract the deception by methods that we deploy to prevent the spread of virus. WHO has also been active on this front.20,21
Step-One would be surveillance for such information. One such event was nipped in bud when The Federalist (an online magazine) misquoted a CDC report and declared that "masks and face covering are not effective in preventing spread of COVID-19." It became a superspreader event when the President Donald trump echoed the same thought.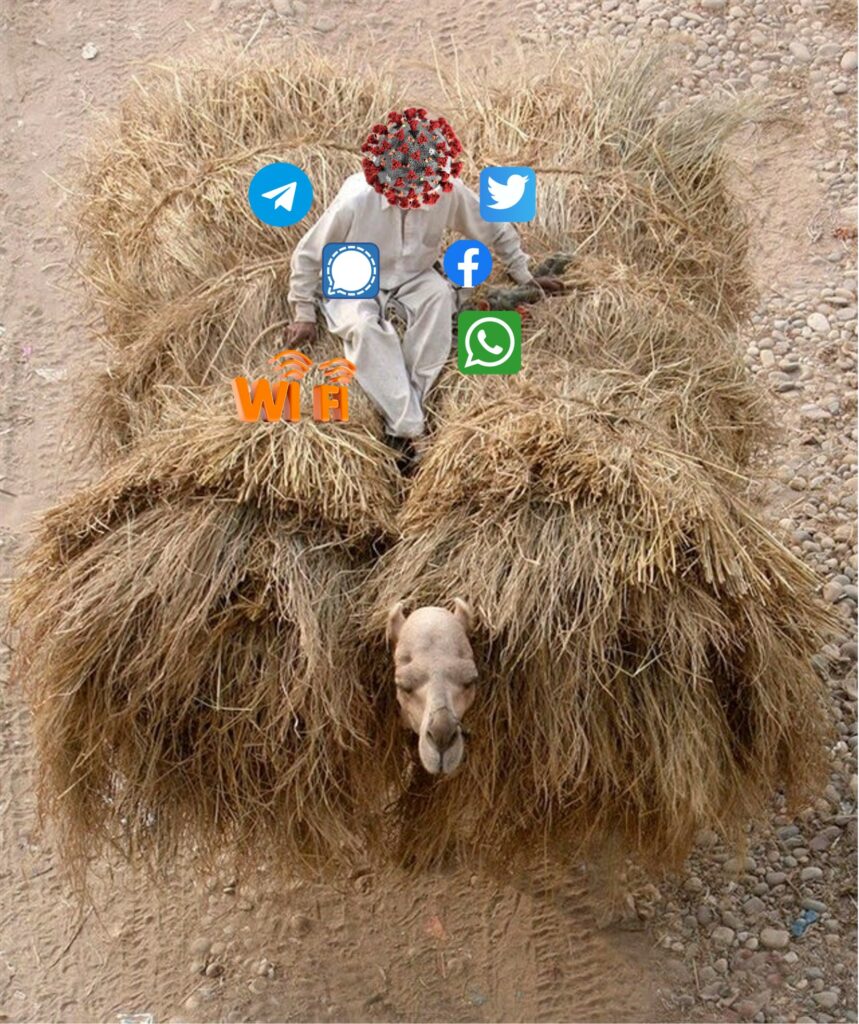 Lies spread faster than information and social media companies need to screen the news they disseminate.23 WHO is working with an analytics company to incorporate social listening into its public health messaging development — a first for the Organization. Each week, the company reviews 1.6 million pieces of information on various social media platforms, then uses machine learning to conduct searches based on a newly developed public health taxonomy to categorize information into four topics: the cause, the illness, the interventions, and the treatment.24
Diagnose and treat
Step-Two should be is to recognise every misinformation and deception. Catgorise them into its origins, virulence, transmission methods, tracing, prevention, need for curative interventions, and vaccination. Research shows that misinformation that isn't immediately counteracted can be committed to long-term memory.25 Currently people do not have confidence in the private companies running social media platforms to impose self censorship to the extent required.26
Step-Three will be to organise a regular infodemic intelligence service that can counteract all such misinformation in traditional and social media platforms, leveraging trusted and reliable sources with excellent reputation.27,28 In India, to some extent the attempt to do the same is being made by the official channels.
And vaccinate
Step-four will be to immunise public against such misinformation.29 Unfortunately the official channels are so loud in patting their own back about their achievements that lay public hardly ever reads what they send. Most important step is to improve the trust of public in science and scientists, such as building understanding of the scientific process and supporting open science initiatives. For that scientific institutions must have a degree of freedom to build their own character and reputation.30,31,32
Since I had promised RL that I would discuss his case with our COVID-19 hospital director, who was a pulmonary disease specialist, I decided to go and meet him.
I narrated the whole story about RL, and asked him for his advice. He smiled and said, "It's an evolving subject. I will send you a beautiful chart I received as a 'WhatsApp forward' yesterday!"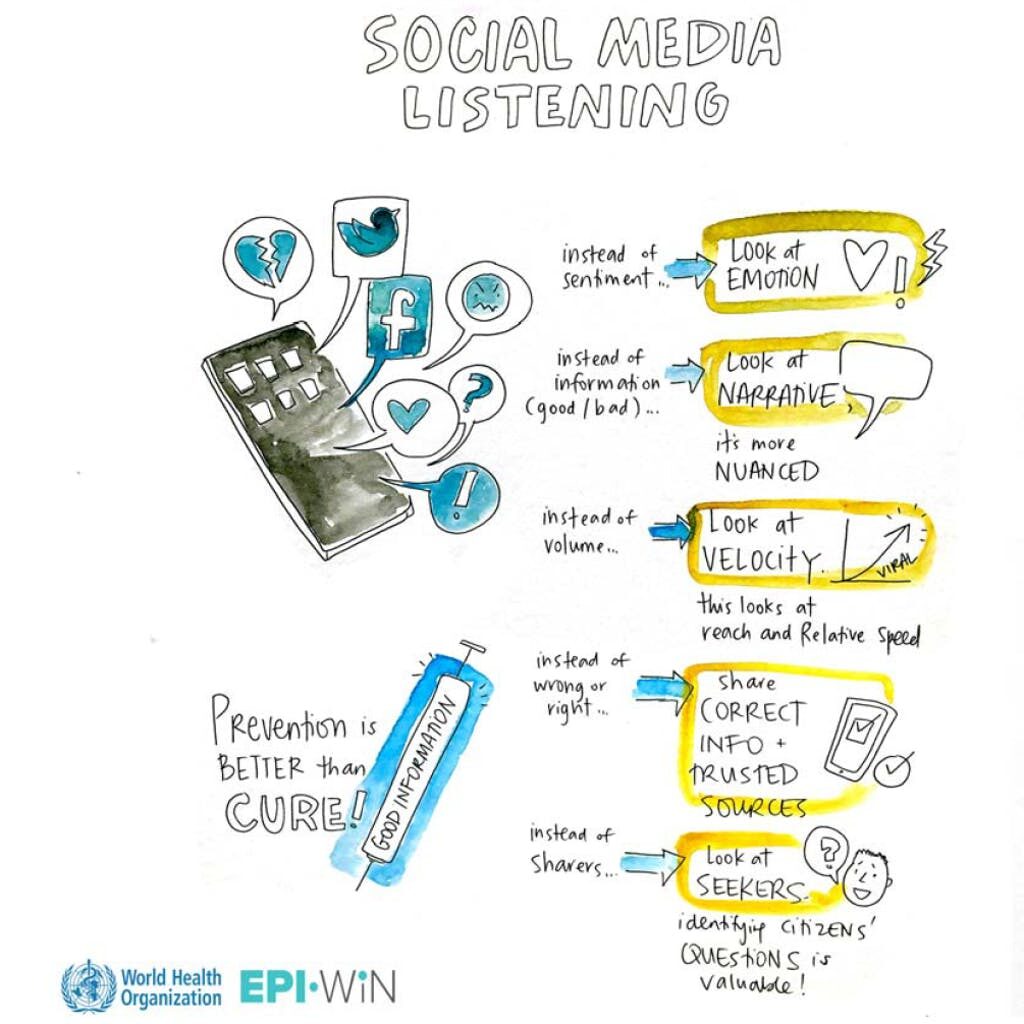 ↑

1

https://en.wikipedia.org/wiki/Straw_that_broke_the_camel%27s_back#:~:text=The%20idiom%20%22the%20straw%20that,cumulative%20effect%20of%20small%20actions.

↑

2

https://www.who.int/news-room/feature-stories/detail/immunizing-the-public-against-misinformation

↑

3

https://roastedamygdala.com/2020/06/watchdog-with-a-bone/

↑

4
Carley S, Horner D, Body R, Mackway-Jones K. Evidence-based medicine and COVID-19: what to believe and when to change. Emerg Med J. 2020 Sep;37(9):572-575. doi: 10.1136/emermed-2020-210098. Epub 2020 Jul 10. PMID: 32651176.

↑

5,

↑

17,

↑

18
Pearson H. How COVID broke the evidence pipeline. Nature 2021; 593: 182-185. available at

https://www.nature.com/articles/d41586-021-01246-x

↑

6
Marcovitch H. Who killed my baby? BMJ. 2005; 330:1514.

↑

7
Rathi S, Ish P, Kalantri A, Kalantri SP. Hydroxychloroquine prophylaxis for COVID-19 contacts in India. Lancet Infect Dis 2020; Published Online April 17, 2020.

https://doi.org/10.1016/S1473-3099(20)30313-3.

↑

8
Mehra MR, Desai SS, Ruschitzka F, Patel AN. Hydroxychloroquine or chloroquine with or without a macrolide for treatment of COVID-19: a multinational registry analysis. The Lancet 2020.

https://doi.org/10.1016/S0140-6736(20)31180-6.

↑

9

https://roastedamygdala.com/2020/06/watchdog-with-a-bone/

↑

10

https://en.wikipedia.org/wiki/Iain_Chalmers

↑

11
Chalmers, I., Enkin, M. & Keirse, M. J. N. C. Effective Care in Pregnancy and Childbirth (Oxford Univ. Press, 1989).

↑

12
Gerris J. The legacy of Archibald Cochrane: from authority based towards evidence based medicine. Facts Views Vis Obgyn. 2011;3(4):233-237.

↑

13
Sackett DL, Rosenberg WM, Gray JA, Haynes RB, Richardson WS. Evidence based medicine: what it is and what it isn't. BMJ. 1996 Jan 13;312(7023):71-2. doi: 10.1136/bmj.312.7023.71. PMID: 8555924; PMCID: PMC2349778.

↑

14

https://roastedamygdala.com/2020/10/covid-19-and-dr-hyde/

↑

15
Chalmers I, Glasziou P. Avoidable waste in the production and reporting of research evidence. Lancet. 2009 Jul 4;374(9683):86-9. doi: 10.1016/S0140-6736(09)60329-9. Epub 2009 Jun 12. PMID: 19525005.

↑

16
WHO Solidarity Trial Consortium, Pan H, Peto R, Henao-Restrepo AM, Preziosi MP, Sathiyamoorthy V, Abdool Karim Q, Alejandria MM, Hernández García C, Kieny MP, Malekzadeh R, Murthy S, Reddy KS, Roses Periago M, Abi Hanna P, Ader F, Al-Bader AM, Alhasawi A, Allum E, Alotaibi A, Alvarez-Moreno CA, Appadoo S, Asiri A, Aukrust P, Barratt-Due A, Bellani S, Branca M, Cappel-Porter HBC, Cerrato N, Chow TS, Como N, Eustace J, García PJ, Godbole S, Gotuzzo E, Griskevicius L, Hamra R, Hassan M, Hassany M, Hutton D, Irmansyah I, Jancoriene L, Kirwan J, Kumar S, Lennon P, Lopardo G, Lydon P, Magrini N, Maguire T, Manevska S, Manuel O, McGinty S, Medina MT, Mesa Rubio ML, Miranda-Montoya MC, Nel J, Nunes EP, Perola M, Portolés A, Rasmin MR, Raza A, Rees H, Reges PPS, Rogers CA, Salami K, Salvadori MI, Sinani N, Sterne JAC, Stevanovikj M, Tacconelli E, Tikkinen KAO, Trelle S, Zaid H, Røttingen JA, Swaminathan S. Repurposed Antiviral Drugs for Covid-19 – Interim WHO Solidarity Trial Results. N Engl J Med. 2021 Feb 11;384(6):497-511. doi: 10.1056/NEJMoa2023184. Epub 2020 Dec 2. PMID: 33264556; PMCID: PMC7727327.

↑

19
Scales D, Gorman J, Jamieson KH. The Covid-19 Infodemic – Applying the Epidemiologic Model to Counter Misinformation. N Engl J Med. 2021 May 12. doi: 10.1056/NEJMp2103798. Epub ahead of print. PMID: 33979506.

↑

20

https://www.who.int/news-room/feature-stories/detail/fighting-misinformation-in-the-time-of-covid-19-one-click-at-a-time

↑

21

https://www.who.int/campaigns/connecting-the-world-to-combat-coronavirus/how-to-report-misinformation-online?gclid=CjwKCAjwv_iEBhASEiwARoemvGNnXlf46yP78fZ12l0qoufK8BPrV6W1Fk5t1IiDAmHQ_6WGYJzRgxoCULcQAvD_BwE

↑

22

https://21mm.ru/news/nauka/zhar-kostey-ne-lomit/

↑

23
Benkler Y, Faris R, Roberts H. Network propaganda: manipulation, disinformation,and radicalization in American politics. Oxford, UK: Oxford University Press, 2018.

↑

24,

↑

29,

↑

33

https://www.who.int/news-room/feature-stories/detail/immunizing-the-public-against-misinformation

↑

25
Pluviano S, Watt C, Della Sala S. Misinformation lingers in memory: failure of three pro-vaccination strategies. PLoS One 2017; 12(7): e0181640.

↑

26

https://www.hsph.harvard.edu/news/features/fighting-the-spread-of-covid-19-misinformation/

↑

27
Gagneur A, Gosselin V, Dubé È. Motivational interviewing: a promising tool to address vaccine hesitancy. Vaccine 2018; 36: 6553-5.

↑

28
Walter N, Murphy ST. How to unring the bell: a meta-analytic approach to correction of misinformation. Commun Monogr 2018; 85: 423-41.

↑

30
Agley, J., Xiao, Y. Misinformation about COVID-19: evidence for differential latent profiles and a strong association with trust in science. BMC Public Health 21, 89 (2021).

https://doi.org/10.1186/s12889-020-10103-x

↑

31
Loomba, S., de Figueiredo, A., Piatek, S.J. et al. Measuring the impact of COVID-19 vaccine misinformation on vaccination intent in the UK and USA. Nat Hum Behav 5, 337–348 (2021).

https://doi.org/10.1038/s41562-021-01056-1

↑

32
Ali S, Khalid A, Zahid E. Is COVID-19 Immune to Misinformation? A Brief Overview [published online ahead of print, 2021 Mar 23]. Asian Bioeth Rev. 2021;13(2):1-23. doi:10.1007/s41649-020-00155-x

↑

34
RECOVERY Collaborative Group, Horby P, Lim WS, Emberson JR, Mafham M, Bell JL, Linsell L, Staplin N, Brightling C, Ustianowski A, Elmahi E, Prudon B, Green C, Felton T, Chadwick D, Rege K, Fegan C, Chappell LC, Faust SN, Jaki T, Jeffery K, Montgomery A, Rowan K, Juszczak E, Baillie JK, Haynes R, Landray MJ. Dexamethasone in Hospitalized Patients with Covid-19. N Engl J Med. 2021 Feb 25;384(8):693-704. doi: 10.1056/NEJMoa2021436. Epub 2020 Jul 17. PMID: 32678530; PMCID: PMC7383595.